Central Block, First Floor
Children Gallery
The objects on display in the Children's section of the museum are a testimony to the vast range of interests of Salar Jung III in collecting objects of assorted nature. The objects assimilated by him during his childhood are also on view in this gallery. The exhibits housed in the section provide informational education to children who come to visit the gallery.
The gallery has a good number of bronze figures, porcelain objects, musical boxes, marble sculptures and toys from different parts of the world. Geisha dolls from Japan, a functional train-set from England and a set of the seven dwarfs from 'Snow White and the seven dwarfs' are a some of the assortments seen in this section. The gallery not only attracts the youth but also the elderly, a huge collection of toy soldiers arranged to give the viewer a fair idea of warfare during the Second World War. Apart from artillery and infantry, the gallery has toys depicting the Air-force, tanks and medical staff.
Exquisitely modelled wild animals in bronze and metal such as Elephants, Rhinos, Tiger etc. are displayed. Clay models of domesticated animals, soap-stone carvings from Korea and Japan, objects decorated with Mother-of-pearl, sculptures depicting the different breed of dogs in metal and porcelain are found in the gallery.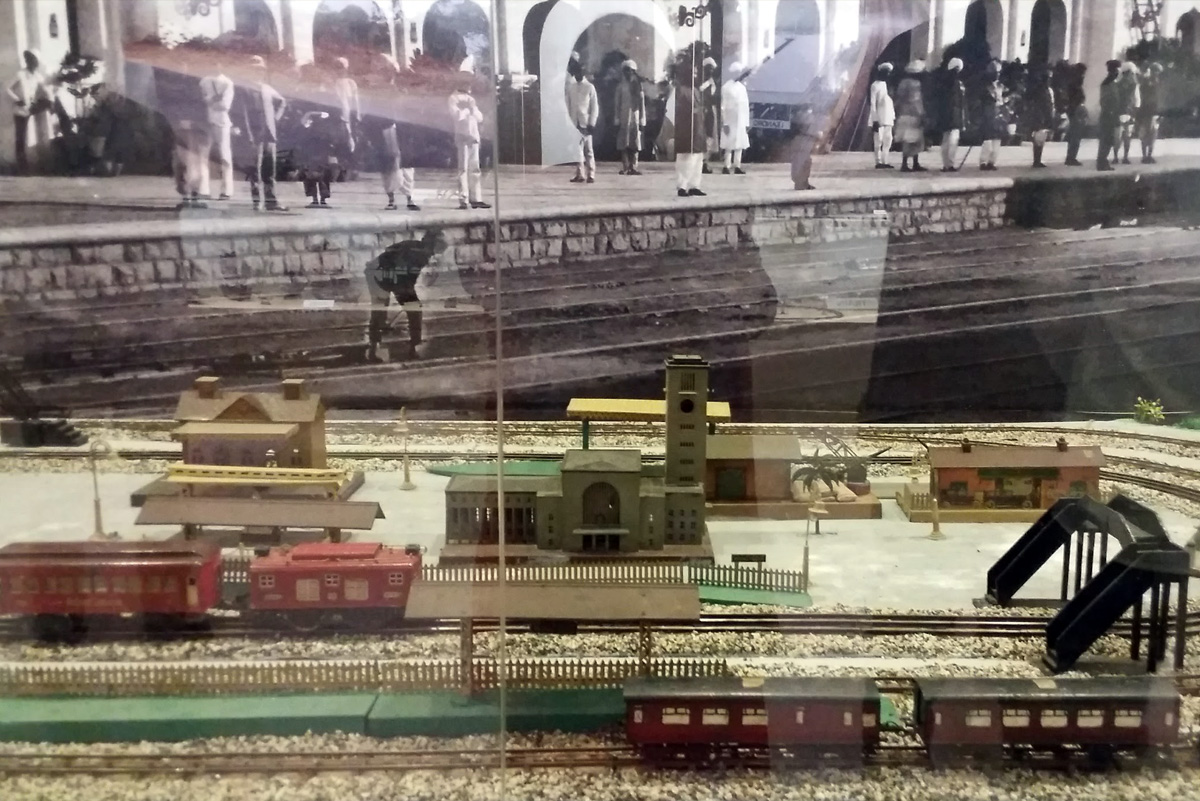 Toy train, early 20th century.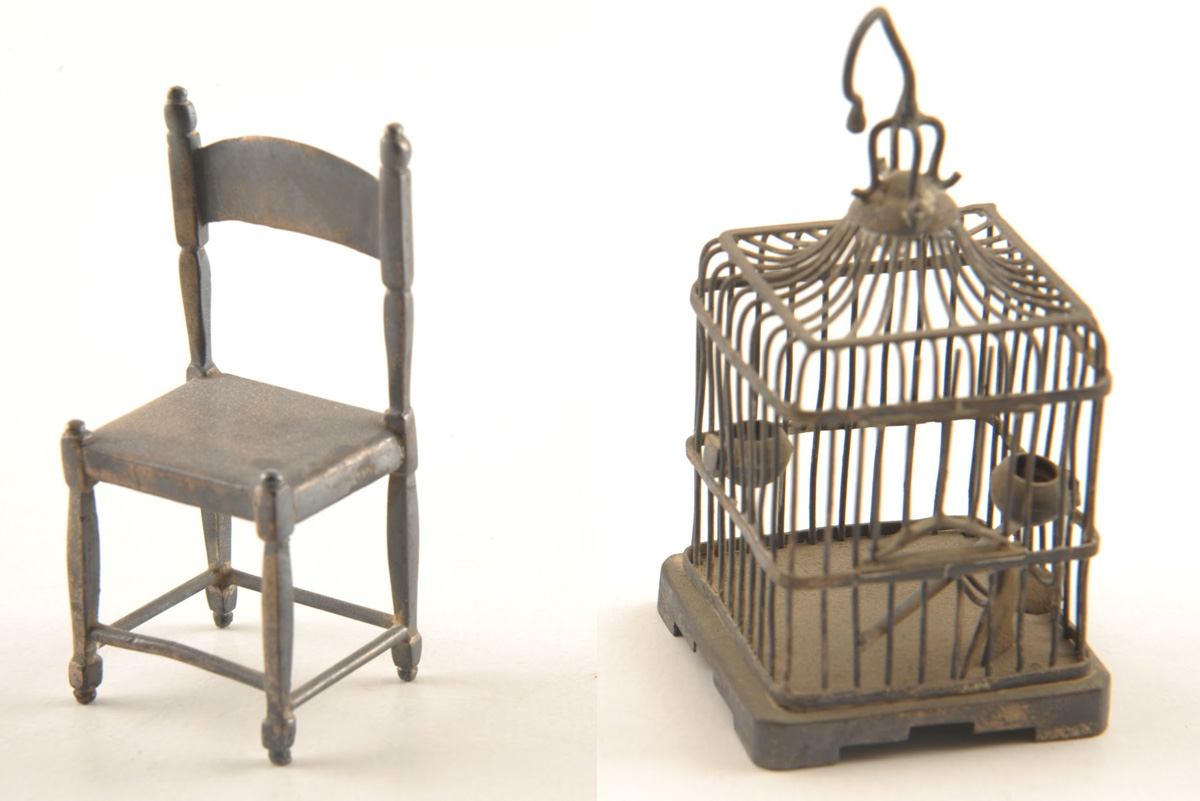 Toy cage, silver, China, 20th century.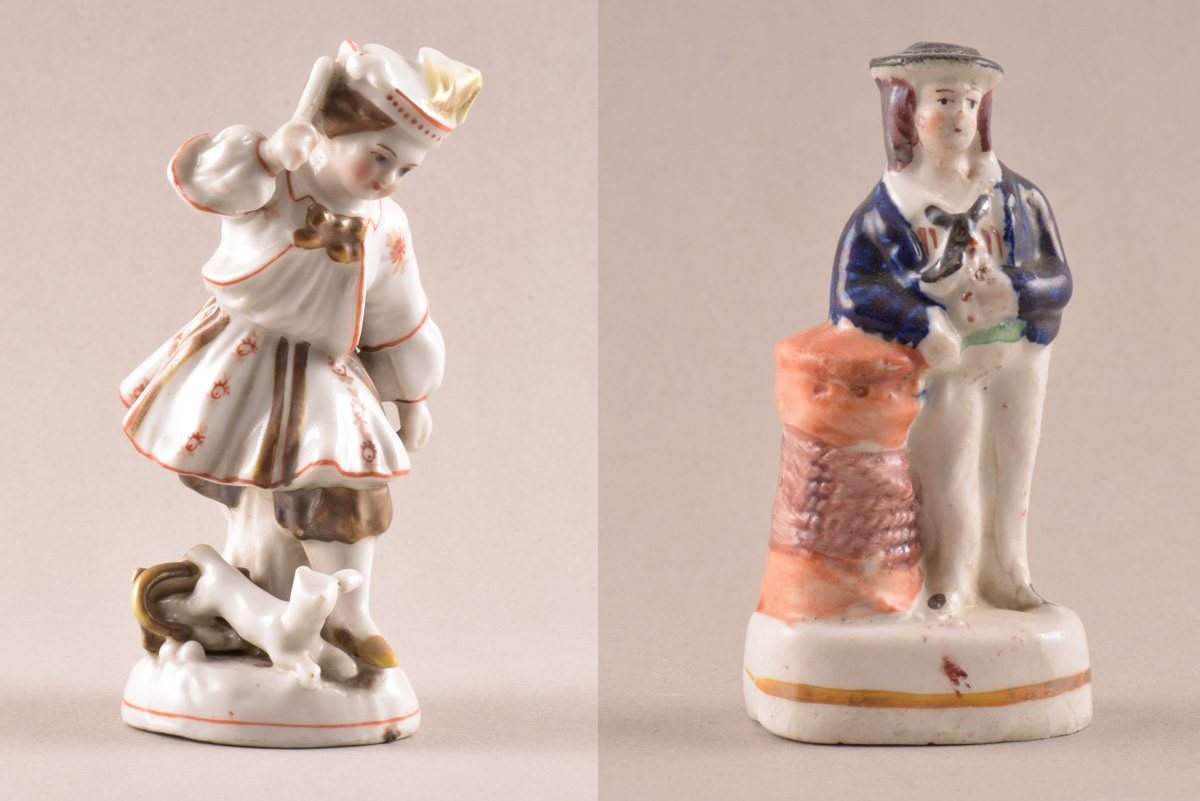 Toy porcelain figure, Europe.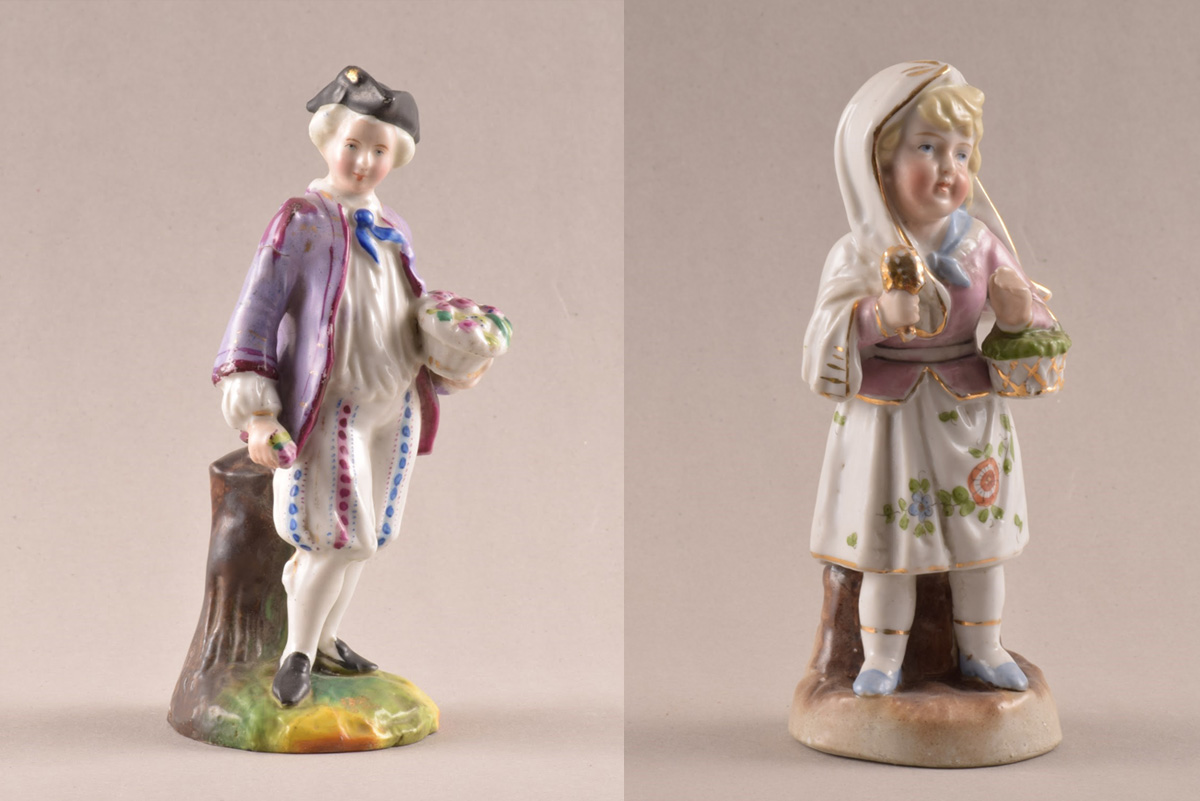 Toy porcelain figure, Europe.