Western Block, First Floor
European Clock
The Salar Jung Museum possesses a sizeable number of clocks collected from different countries of Europe such as: France, England, Switzerland, Germany, Holland and from America. Most important categories of clocks from the collection are the 'Bird cage Clock', 'Bracket Clocks', 'Grandfather Clocks', 'Umbrella design Clocks' and 'Barometers'.
There are two stupendous clocks belonging to the period of Louis XIV of France, one of which was owned by Julien-Le-Roy (1686-1759), horologist to King Louis XIV of France. The museum is a proud owner of clocks belonging from the contemporary period of Louis XV, Louis XVI and Napoleon I of France. They have been fitted with Ormolu mounts and some of them are decorated with Rococo motifs.
The most intriguing and recognized clock that entices the visitors is the British made 'Bracket Clock'. It has got a mechanical device because of which a miniature toy figure comes out of a room and strikes a gong at each hour and then goes back inside. It is ornamented with Ormolu mounts; during the 18th and 19th centuries such curio-clocks were quite popular in England.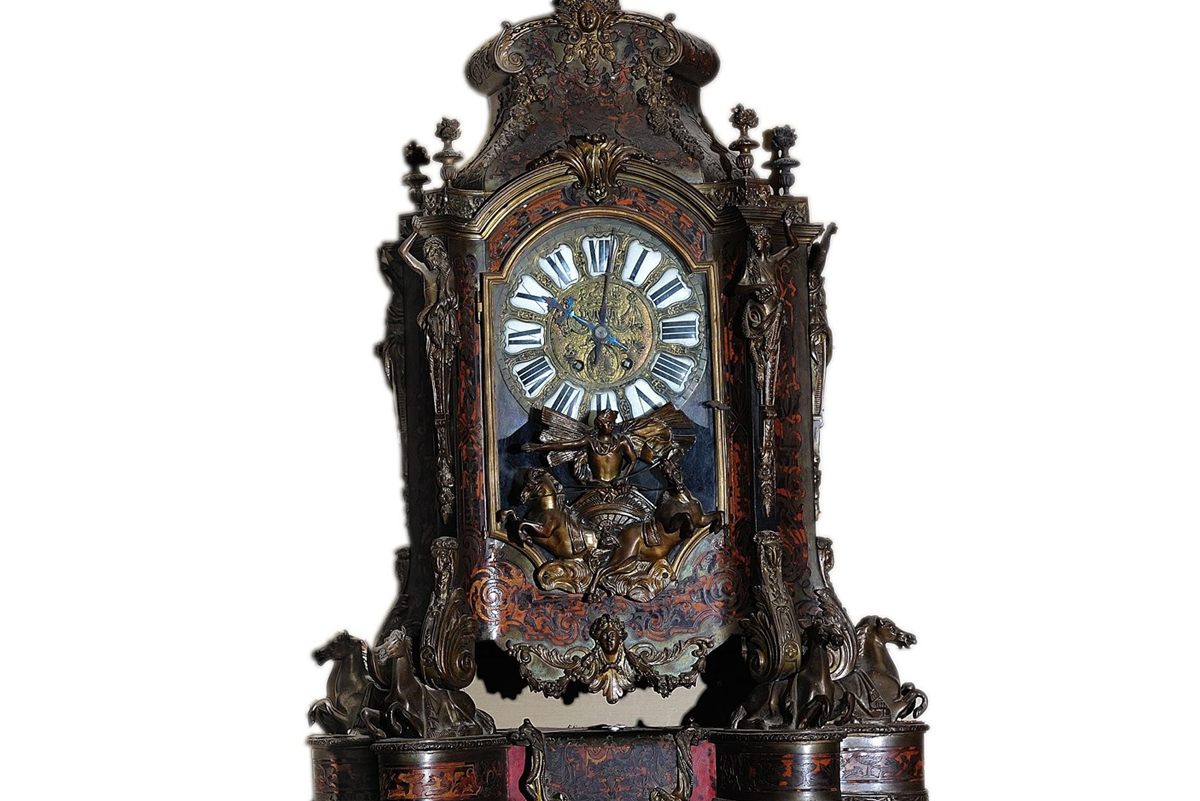 Bracket Clock, France, 18th century (Louis XV period)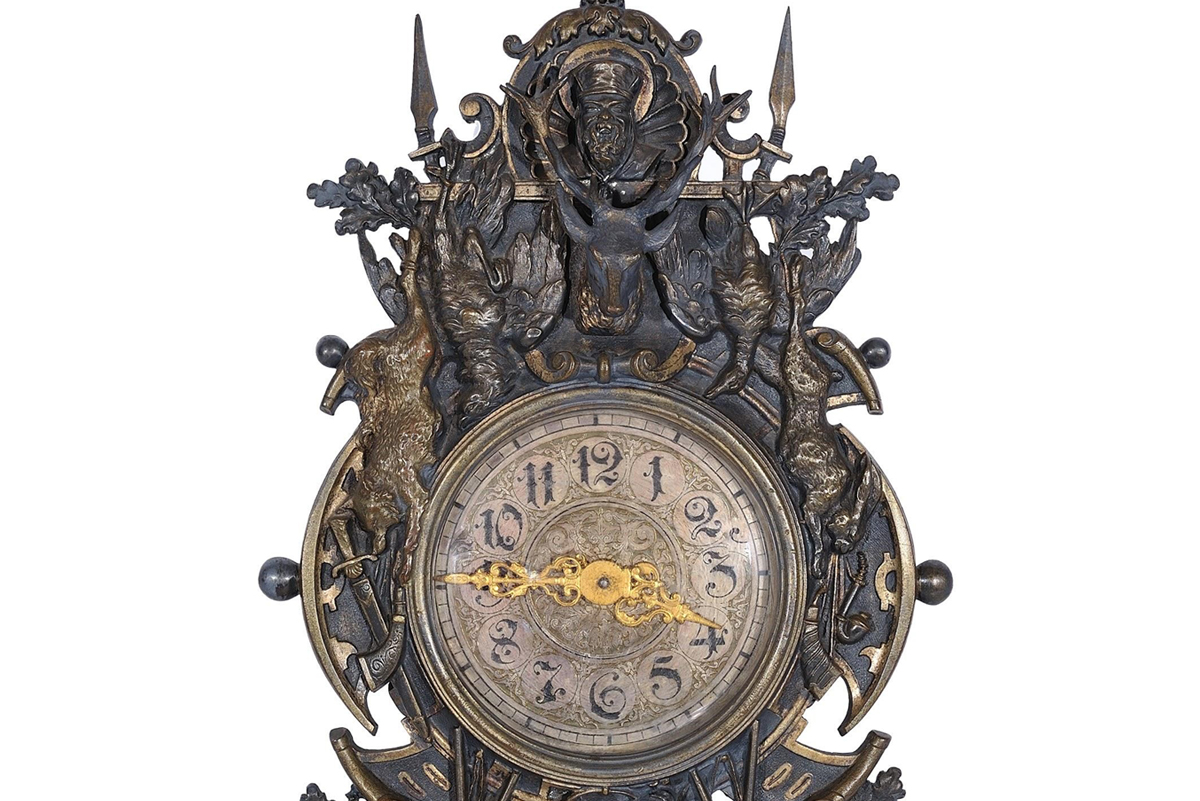 Hunting lodge Table-piece, Germany,19th century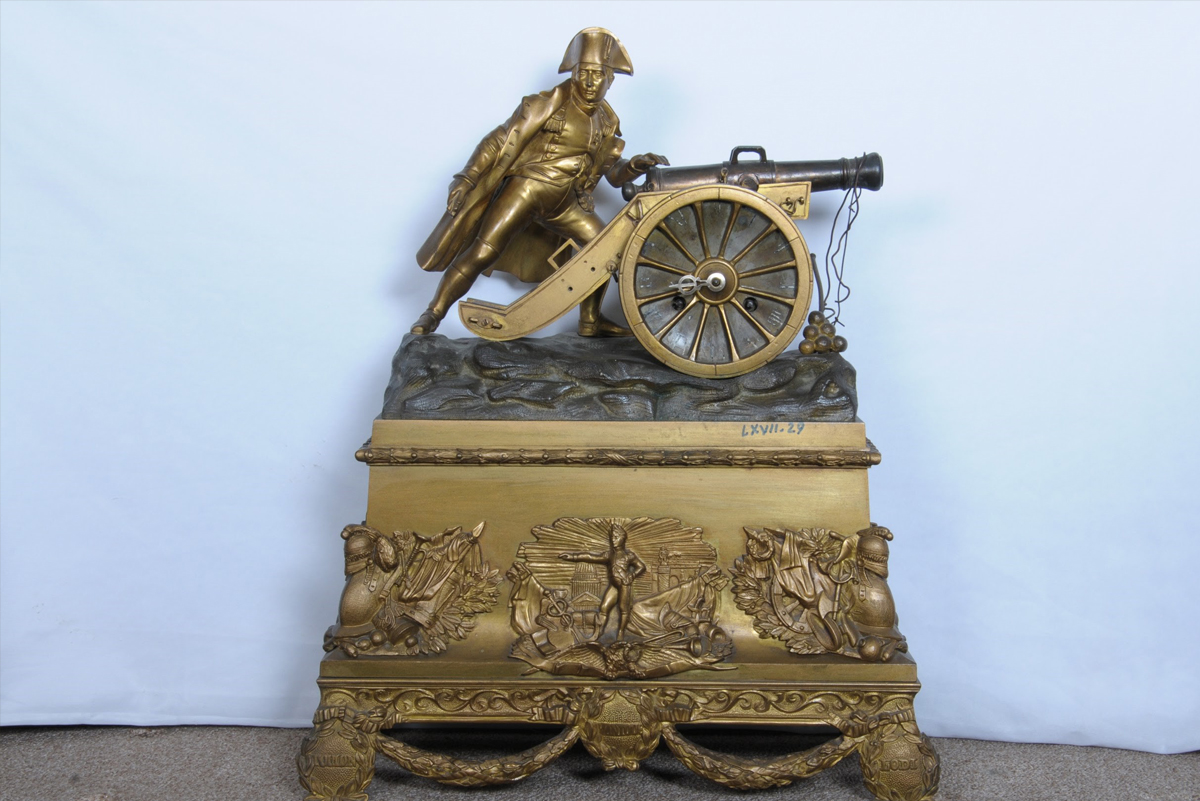 Brass Clock, France, 19th century