Central Block, First Floor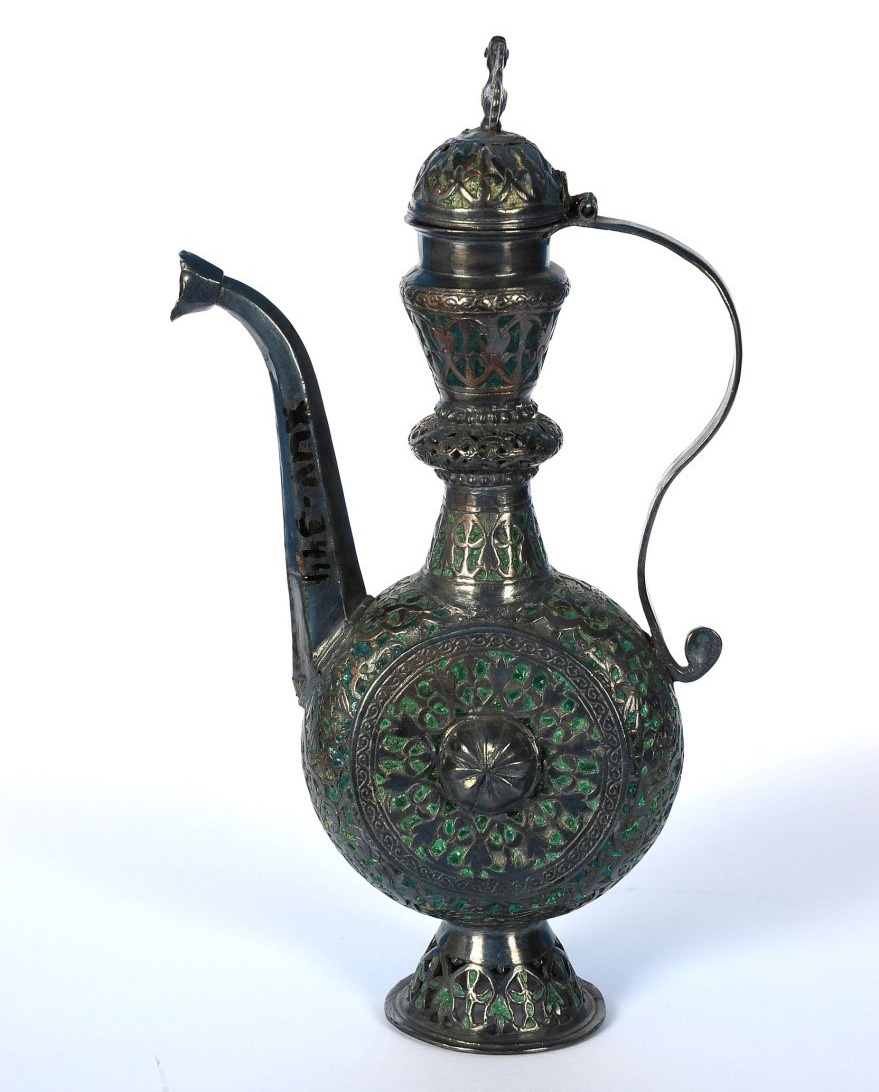 Silver ewer, 19th century
Indian Silver
The silver ware room in the museum presents interesting filigree pieces from Karimnagar and Cuttack. Fine thin, threads like wires of silver are drawn and woven into intricate patterns like earrings, pendants and trays among others.
Indian craftsmen have always showed exceptional skills in engraving, chiseling and ornamenting decorative silver articles. The earliest surviving examples of such work in precious metals, dates back to 50 BC where silver patera was discovered by a mason during an excavation of a Buddhist site in Jalalabad, Afghanistan. Sometimes in silver ware we find a small part that is gold plated for enameling purpose. Tarbha in Bolangir district of Odisha is noted for its exquisite silver ware. Examples of high quality silver ware in Kashmir are huqqas with deep cut ornamentations with motifs of lotus, chanar and trailing creepers.
There are spice boxes, rose water sprinklers known as Gulab posh, caskets, huqqas, eating plates, tumblers and water pots all from Rajasthan. Gujarat especially Kutch is an outstanding example for its superior silver ware, their designs stand out due to its deep carving and moulding known as kacchikaam.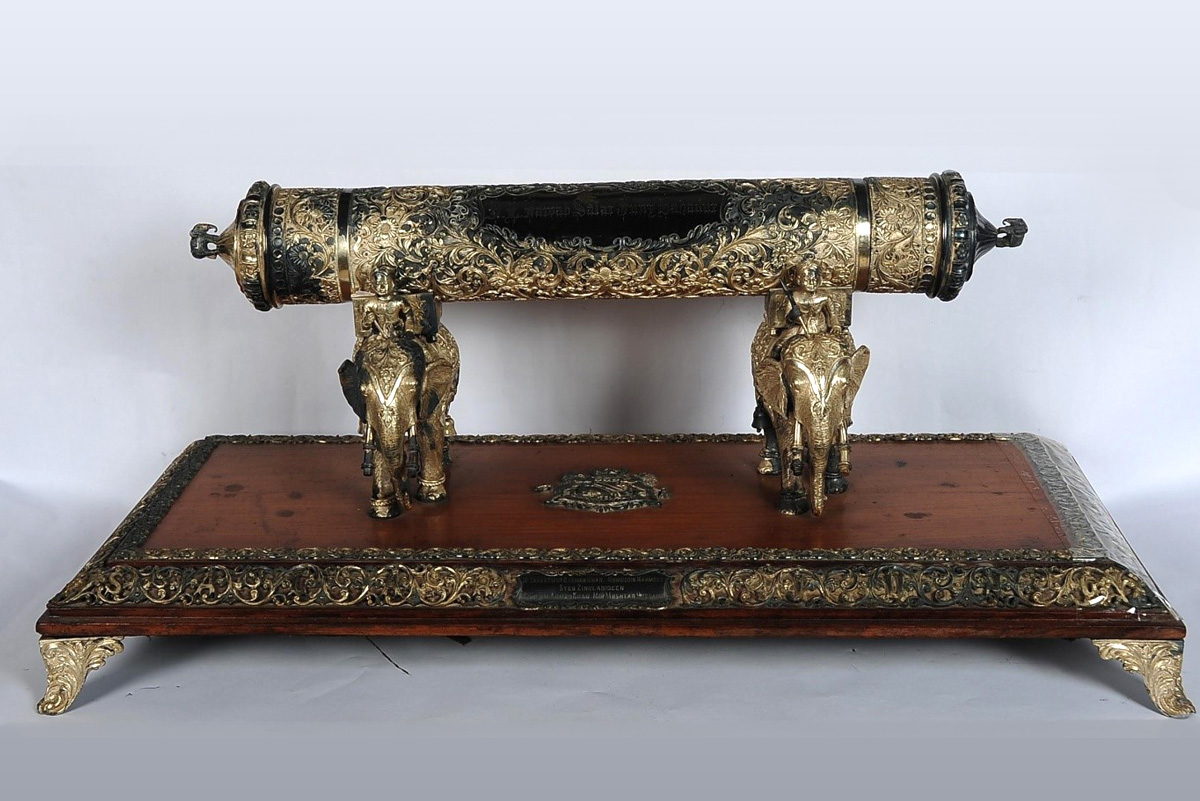 Silver casket, 20th century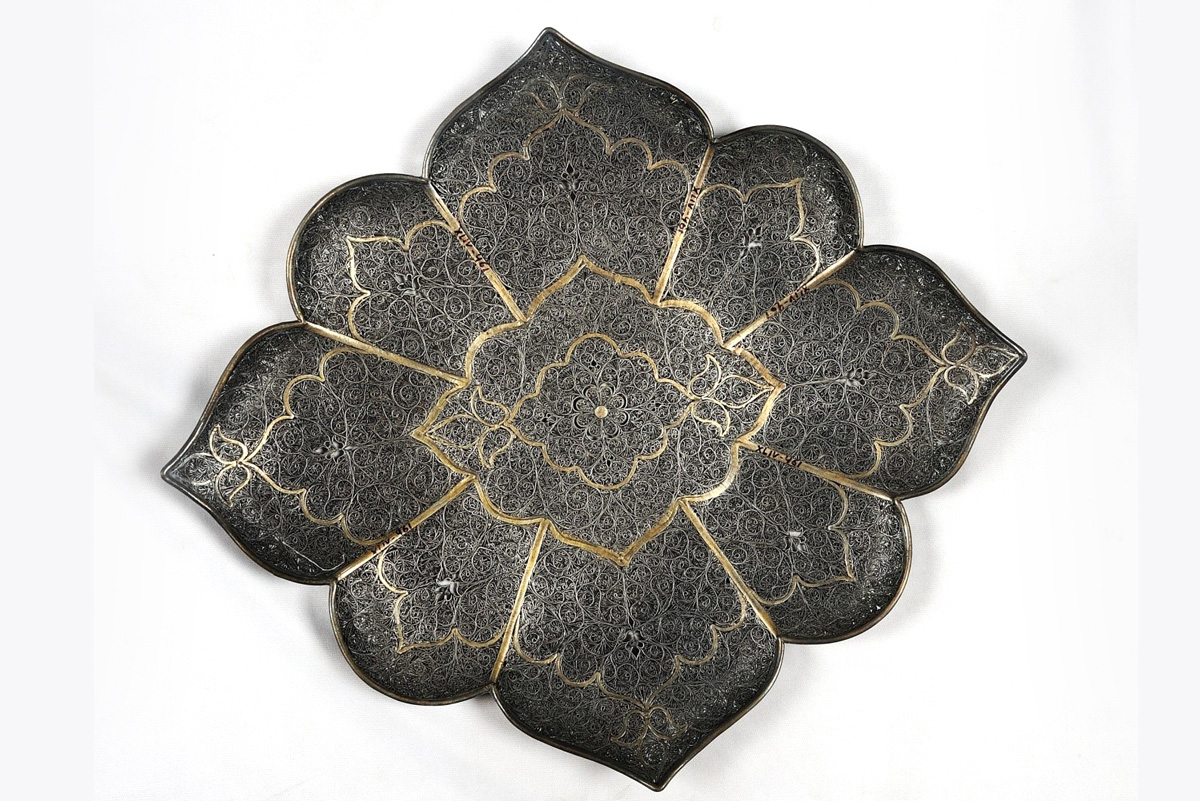 Silver filigree work tray, Karimnagar, 19th century