Central Block, First Floor
Utility
Utility Gallery might seem like a normal, less than interesting collection at a glance. But upon a focused look of the artifacts, one can feel the sense of intimacy that the artifacts here evoke as they were once the personal belongings and items of utility of someone from hundreds of years ago. Simple things such as lotas (globular water container) pooja stools, scroll covers, hookah (hubble-bubble) stands, nut-crackers and make-up boxes each have a charm of their own. To whom must it have belonged? How often did they use it? Were they happy to own it? Was it a cherished item of the owner or the household? Was it passed down from parent to child to grand child? Did they take good care of it? When did they give it away or stop using it? These are some of the questions one might ask. They might not be as jade or porcelain, but they are sure imaginatively made, ornate, sturdy and quirky! The big jewelry box, pandaan and spice boxes, the face-shaped makeup box, the Pichkari shaped like a woman and the samovar (water-heater) are few of the must-see objects. These objects transport the viewer to an Indian household of the 18th and 19th centuries.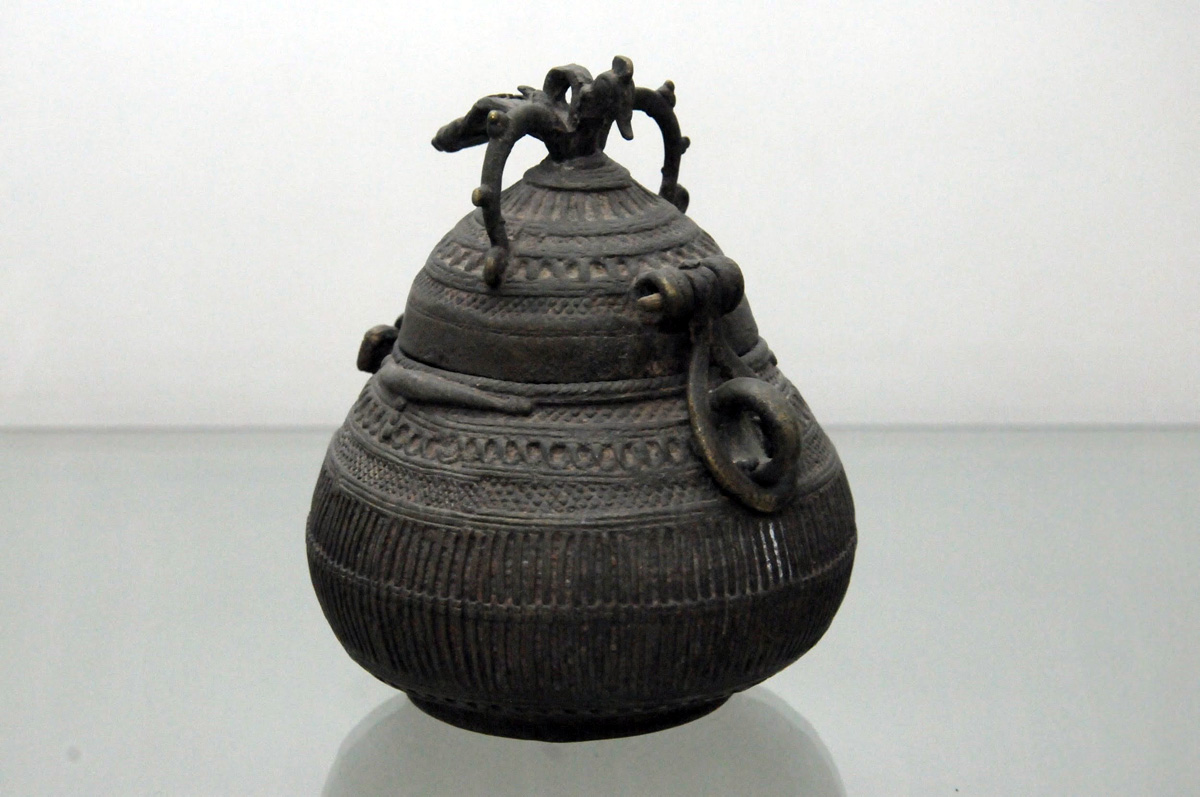 Bronze container with lid,19th century.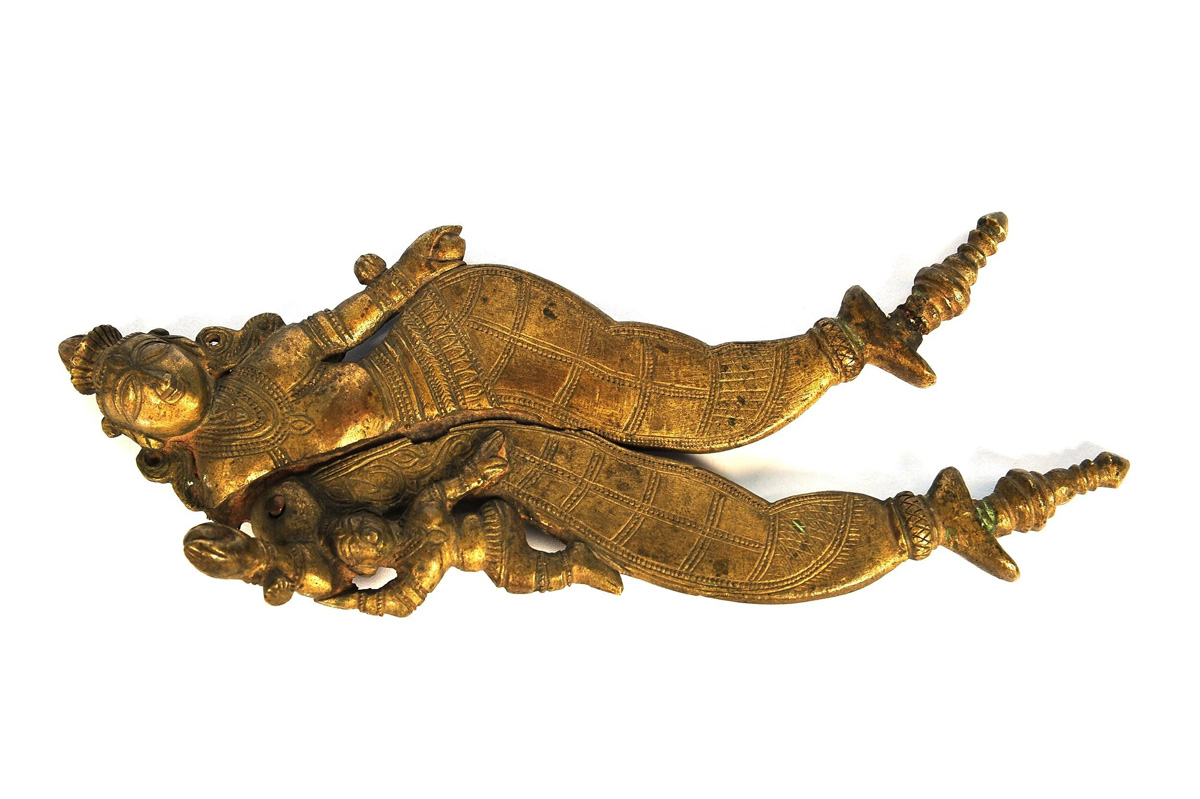 Brass nutcracker in the shape of Yashoda and child Krishna,18th century.